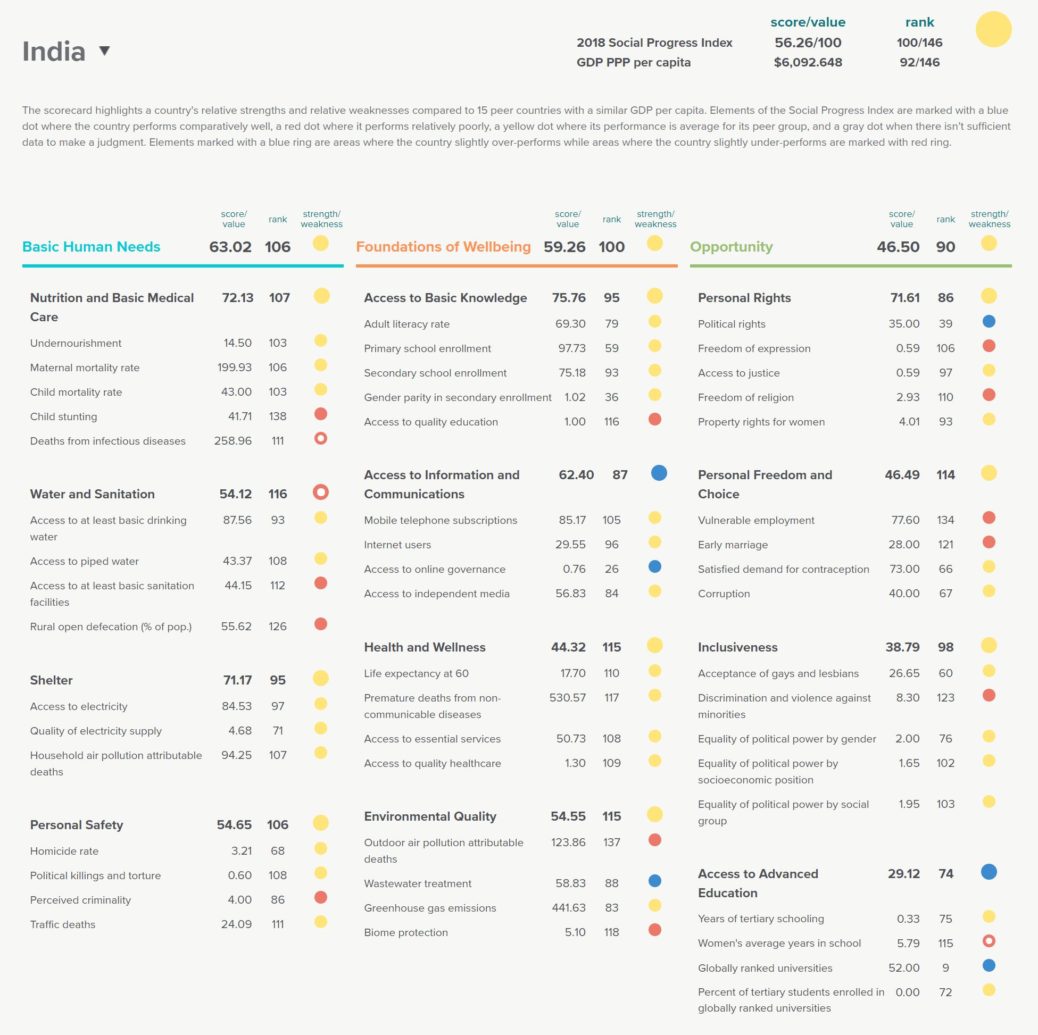 The above scorecard represents the holistic status of India's social progress in 2018.
Source: Social Progress Imperative
Related Articles
, , Static, 0

---

The graph shows the funding trend of start-ups in India across various categories that got funded last year. E-commerce...

, , Static, 0

---

Key-logging or keyboard capturing, is the action of recording (logging) the keys struck on a keyboard, typically covertly, so that the person...

, , Static, 0

---

The above depiction shows how Social Progress Scores of Indian States have changed over the years. Source: Social...

, , Static, 0

---

The trends for advanced economies of United Kingdom and United States show differing outcomes, Where UK is visibly declining...

, , Static, 0

---

The estimated budget presented by Finance Minister Arun Jaitley for 2018-19 was quite rural focused. The absolute value for expenditure...

, , Static, 0

---

With inexpensive smartphones and data plans, Indians who are getting online for the first time are causing trouble for...