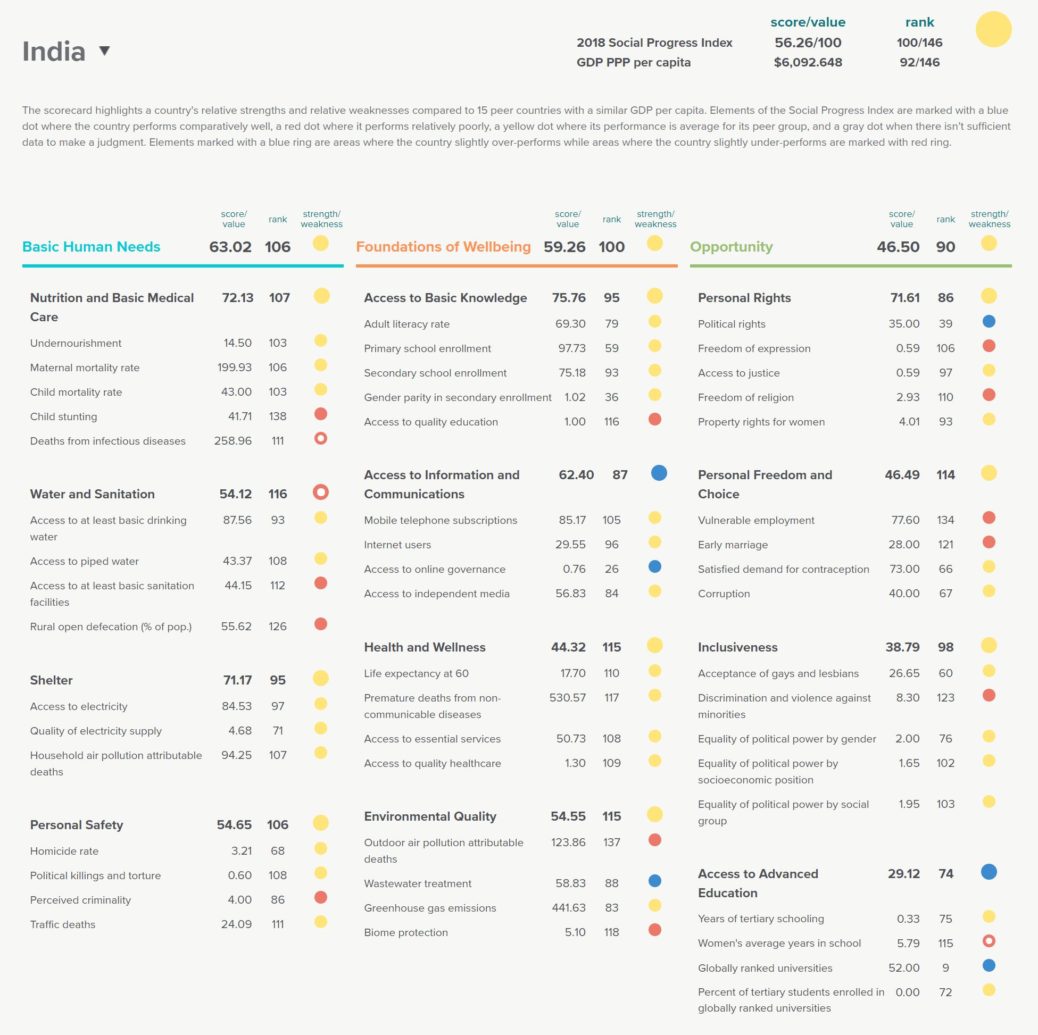 The above scorecard represents the holistic status of India's social progress in 2018.
Source: Social Progress Imperative
Related Articles
, , Static, 0

---

The map shows the number of companies and start-ups acquired by Google till date. Source: Wikipedia

, , Static, 0

---

The stock market bloodbath on Tuesday was sparked by no major event but merely market expectations of a rise...

, , Static, 0

---

The World Bank estimates that a 1% national shortfall in height can translate into a 1.4% loss in economic...

, , Static, 0

---

With new applications coming in on smartphones, the competition between manufacturers is all time high. Bezel less screens, Face...

, , Static, 0

---

Based on the trend displayed in the graph above, it is evident that there is a stark difference in...

, , Static, 0

---

The above depiction shows how Social Progress Scores of Indian States have changed over the years. Source: Social...