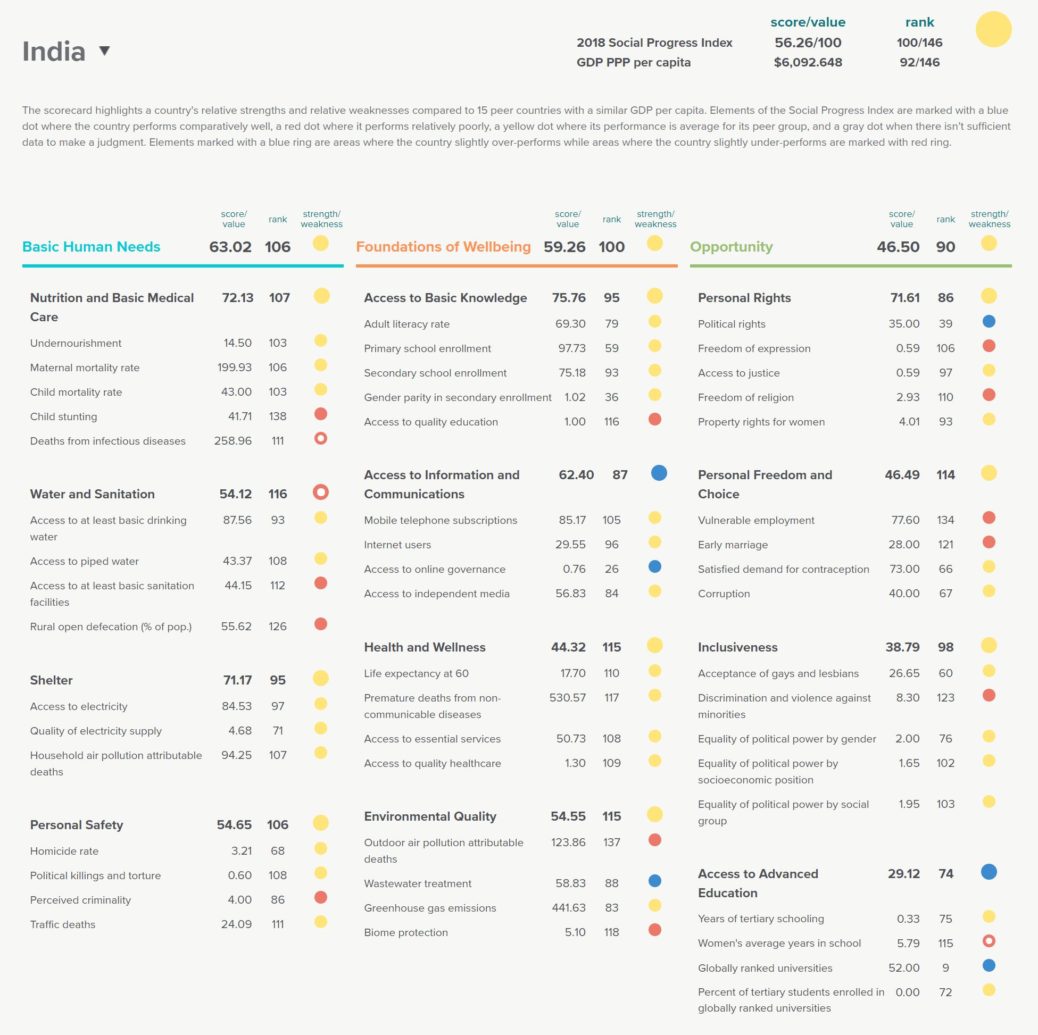 The above scorecard represents the holistic status of India's social progress in 2018.
Source: Social Progress Imperative
Related Articles
, , Static, 0

---

The map shows the number of companies and start-ups acquired by Google till date. Source: Wikipedia

, , Static, 0

---

The change in competitiveness scores of Indian States over the years is shown above. Source: State Competitiveness Reports

, , Static, 0

---

The graph illustrates the comparison between foreign aid that has been received in the form of loans and grants...

, , Static, 0

---

With inexpensive smartphones and data plans, Indians who are getting online for the first time are causing trouble for...

, , Static, 0

---

The World Bank estimates that a 1% national shortfall in height can translate into a 1.4% loss in economic...

, , Static, 0

---

The graph shows the funding trend of start-ups in India across various categories that got funded last year. E-commerce...

, , Static, 0

---

There is a lot of evidence to suggest that clusters provide environment conducive to innovation and knowledge creation. This trend...