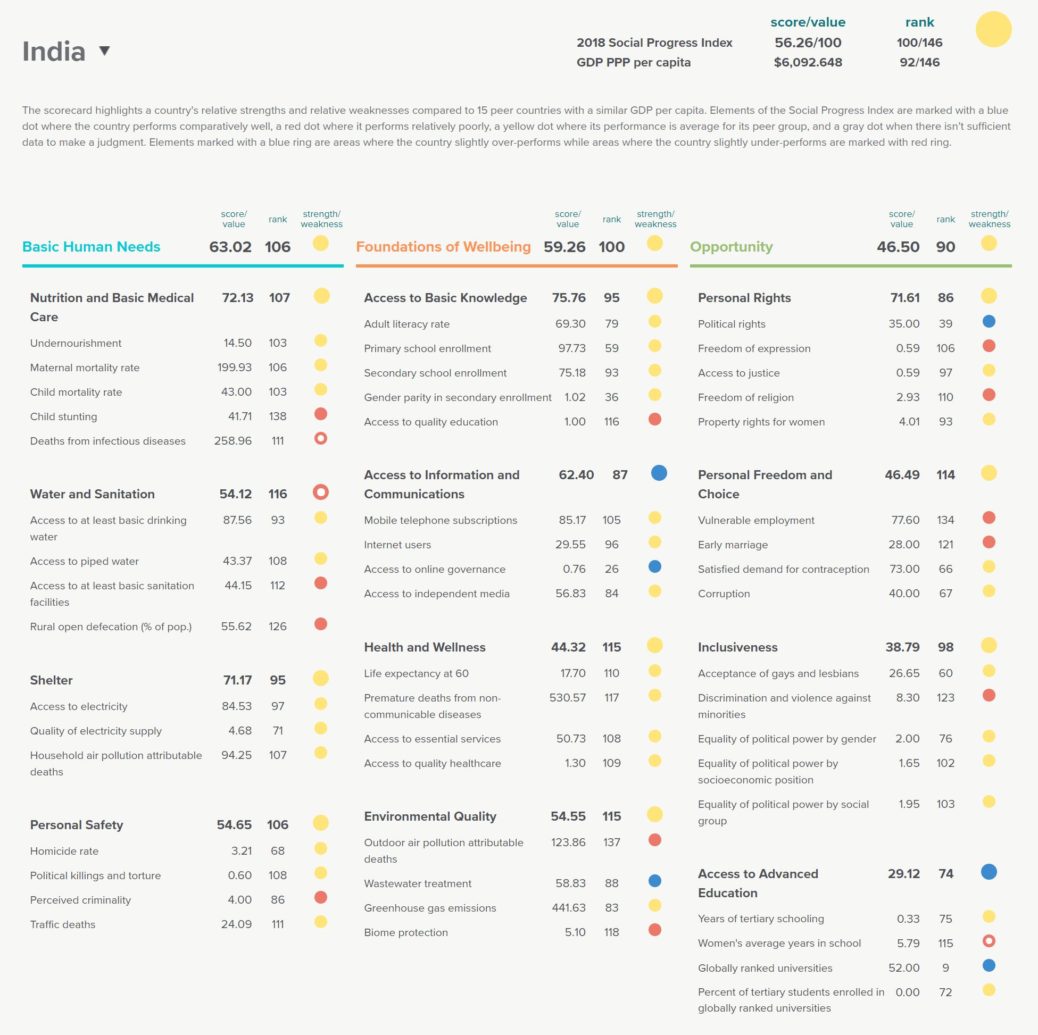 The above scorecard represents the holistic status of India's social progress in 2018.
Source: Social Progress Imperative
Related Articles
, , Static, 0

---

Air pollution DALY's are high in low and middle-income states compared to high income states. This can be explained...

, , Static, 0

---

The strength of a region's cluster portfolio is measured by summing up the performance across its individual clusters. A positive relationship between...

, , Static, 0

---

The trends for advanced economies of United Kingdom and United States show differing outcomes, Where UK is visibly declining...

, , Static, 0

---

There is a lot of evidence to suggest that clusters provide environment conducive to innovation and knowledge creation. This trend...

, , Static, 0

---

With inexpensive smartphones and data plans, Indians who are getting online for the first time are causing trouble for...

, , Static, 0

---

The change in competitiveness scores of Indian States over the years is shown above. Source: State Competitiveness Reports

, , Static, 0

---

India being the biggest market of smartphones, has helped many brands reach its customers easily and cost effectively. With...