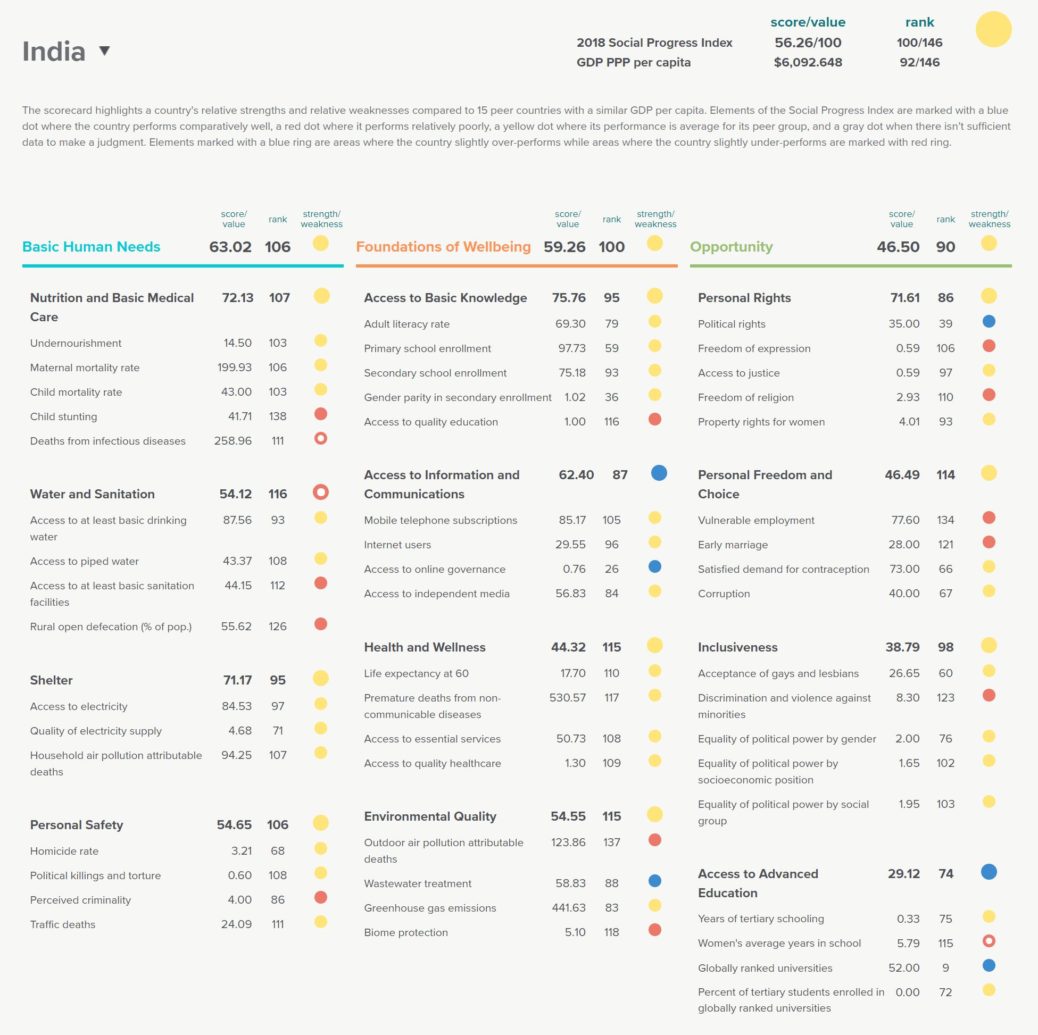 The above scorecard represents the holistic status of India's social progress in 2018.
Source: Social Progress Imperative
Related Articles
, , Static, 0

---

Global investment trends are skewed towards sectors that have not yet found their place in India. We see online...

, , Static, 0

---

Air pollution DALY's are high in low and middle-income states compared to high income states. This can be explained...

, , Static, 0

---

The graph illustrates the comparison between foreign aid that has been received in the form of loans and grants...

, , Static, 0

---

In 2014, voter's turnout in India hit record high after beating the previous high in 1984 election after prime...

, , Static, 0

---

The change in competitiveness scores of Indian States over the years is shown above. Source: State Competitiveness Reports

, , Static, 0

---

The above graph shows that the market cap of HDFC Bank alone is greater than the combined market cap...

, , Static, 0

---

The graph represents the growth of e-Transactions in India from 2014 to 2018. The tremendous rise in digital transactions...