Social Progress Index India 2018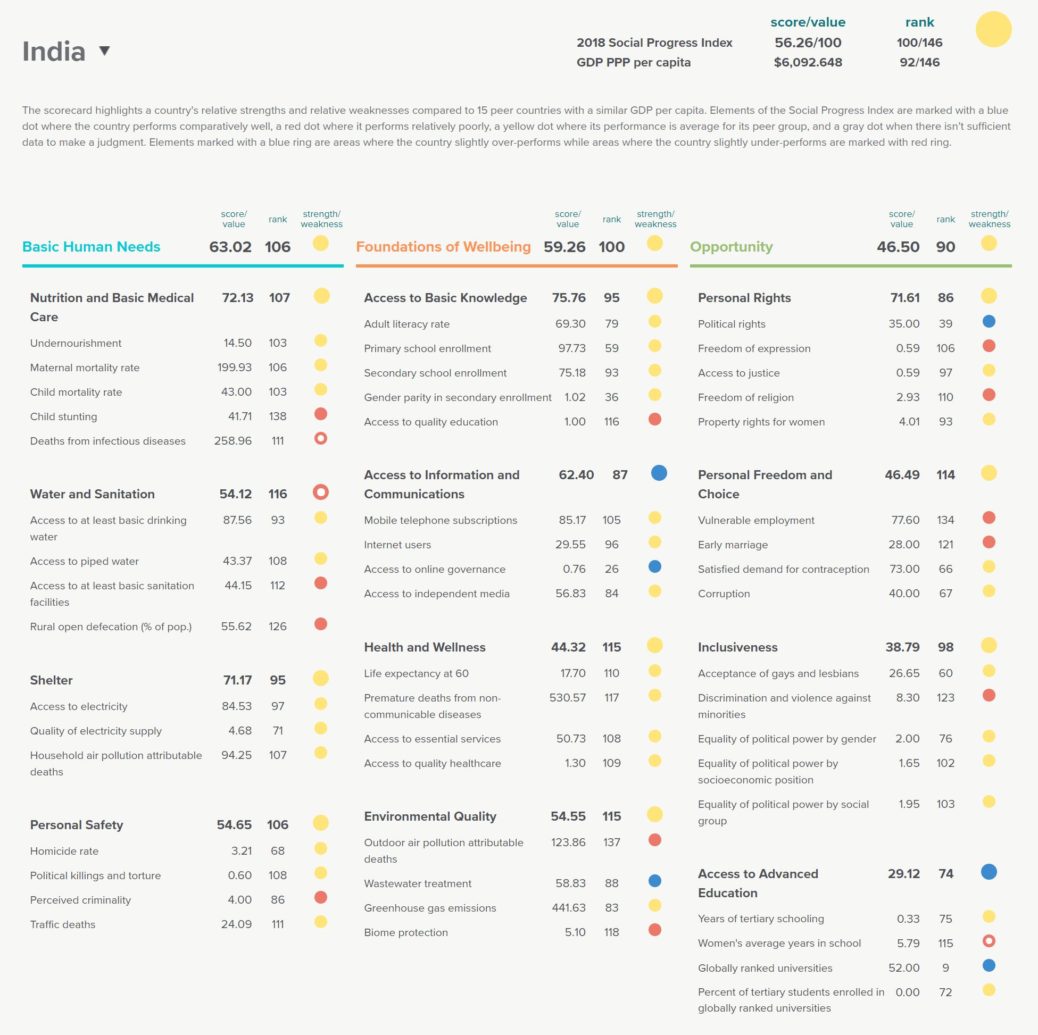 The above scorecard represents the holistic status of India's social progress in 2018.
Source: Social Progress Imperative
Related Articles
, , Static, 0

---

The World Bank estimates that a 1% national shortfall in height can translate into a 1.4% loss in economic...

, , Static, 0

---

The above graph shows that the market cap of HDFC Bank alone is greater than the combined market cap...

, , Static, 0

---

There is a lot of evidence to suggest that clusters provide environment conducive to innovation and knowledge creation. This trend...

, , Static, 0

---

In 2014, voter's turnout in India hit record high after beating the previous high in 1984 election after prime...

, , Static, 0

---

Based on the trend displayed in the graph above, it is evident that there is a stark difference in...

, , Static, 0

---

The graph attempts to depict the trends in investments made in Life insurances, Bank Deposits, Provident fund, Shares and...

, , Static, 0

---

Socio-economic conditions such as illiteracy, prevent the participation of women into running for public office, and even voting. An...