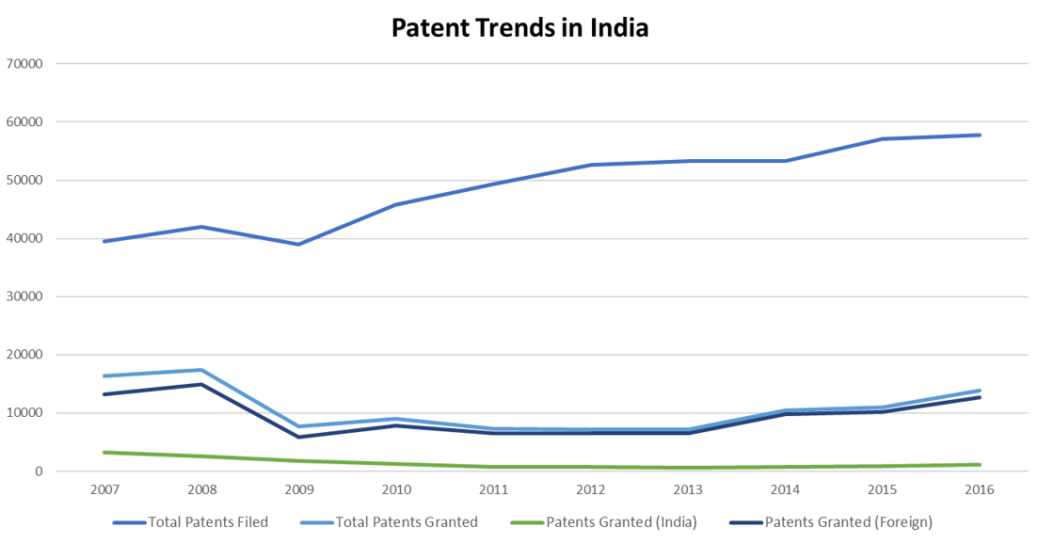 Related Articles
---

The above depiction shows how Social Progress Scores of Indian States have changed over the years. Source: Social...

, , Static, 0

---

Depicting the outward FDI (USD mn) flow from India for December 2017, the graph shows that Singapore has been...

, , Static, 0

---

The graph attempts to depict the trends in investments made in Life insurances, Bank Deposits, Provident fund, Shares and...

, , Static, 0

---

Key-logging or keyboard capturing, is the action of recording (logging) the keys struck on a keyboard, typically covertly, so that the person...

, , Static, 0

---

A positive relationship between the state competitiveness and cluster strength is observed. Areas that have strong business environment, better infrastructure...

, , Static, 0

---

The change in competitiveness scores of Indian States over the years is shown above. Source: State Competitiveness Reports

, , Static, 0

---

The World Bank estimates that a 1% national shortfall in height can translate into a 1.4% loss in economic...