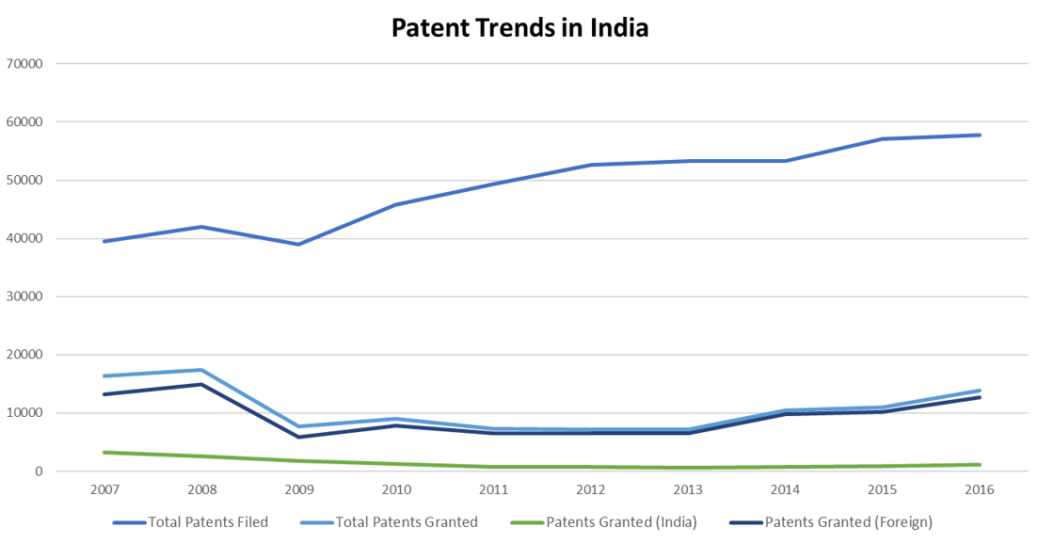 Related Articles
---

The graph represents how well Indian markets are attracting foreign venture capitalists across various sectors. It is clear from...

, , Static, 0

---

Socio-economic conditions such as illiteracy, prevent the participation of women into running for public office, and even voting. An...

, , Static, 0

---

The graph represents the growth of e-Transactions in India from 2014 to 2018. The tremendous rise in digital transactions...

, , Static, 0

---

Based on the trend displayed in the graph above, it is evident that there is a stark difference in...

, , Static, 0

---

The estimated budget presented by Finance Minister Arun Jaitley for 2018-19 was quite rural focused. The absolute value for expenditure...

, , Static, 0

---

The depiction shows how the web-usage varies across different mobile phone brands and different operating systems. India is among the...

, , Static, 0

---

Global investment trends are skewed towards sectors that have not yet found their place in India. We see online...